Any business offering Web services needs to be concerned with uptime. After all, if the service goes down, it becomes unusable. Here at Service Objects, that's unthinkable! We've built resiliency and data security into our systems to ensure the integrity and reliability of our Web services. Here's a peek behind the scenes:
Redundancy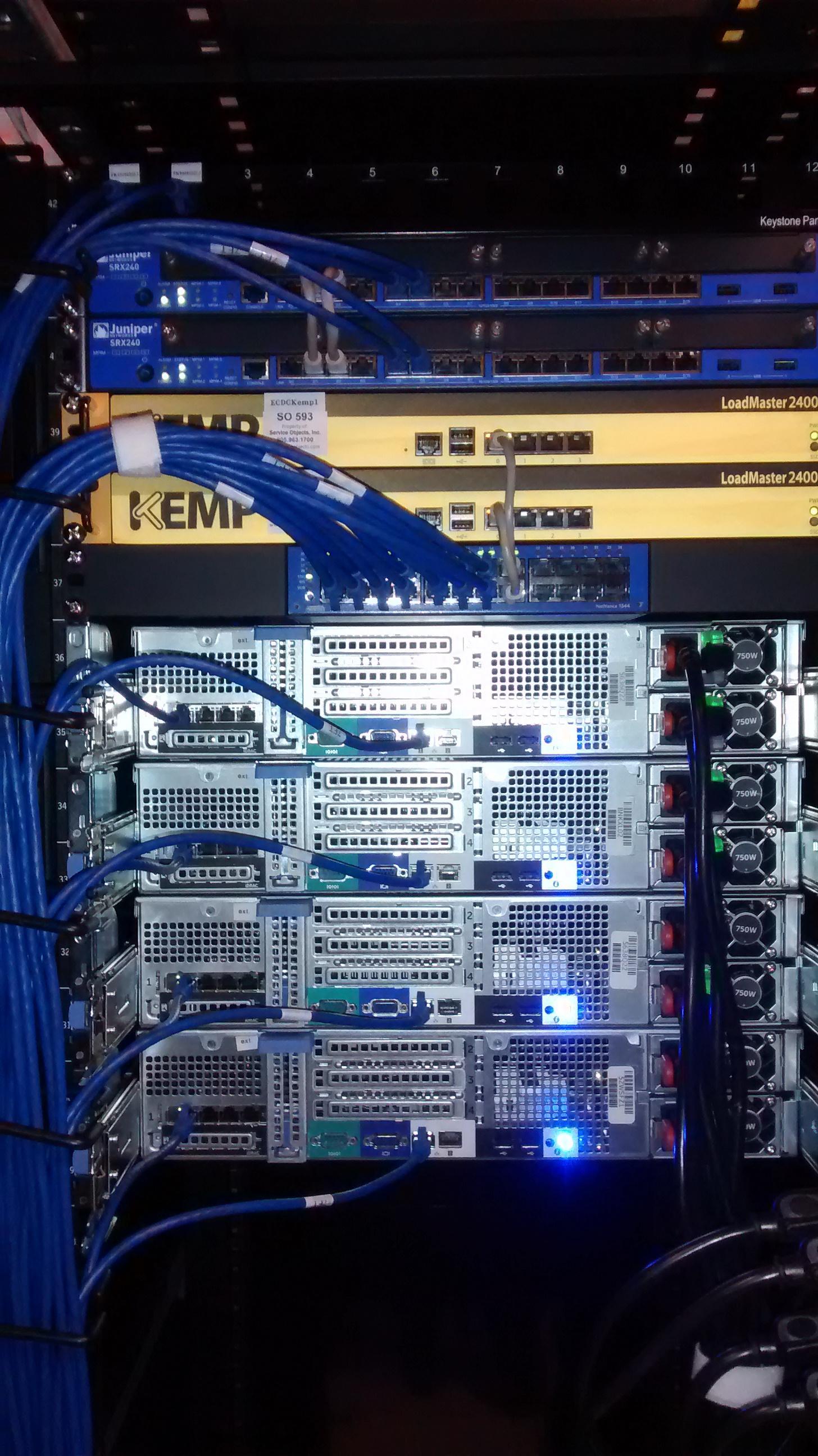 Multiple data centers provide redundancy by using redundant components, systems, subsystems, or facilities to counter inevitable failures or disruptions. Hardware WILL fail eventually, but should that happen, the redundant element will take over and continue supporting services to the user base. Users of a resilient system may never know that a disruption has occurred.
We house our servers and devices in professional data centers. This allows us to access economies of scale, advanced infrastructure, greater bandwidth, lower latency, and specialist services and systems. It also delivers a high level of 24/7 security, redundancy, and a whole host of additional advantages.
For example, our servers operate in a virtualized environment, each utilizing multiple power supplies and redundant storage-arrays. Our firewalls and load-balancing appliances are configured in pairs, leveraging proven high-availability protocols, allowing for instantaneous fail-over. Internet connections are configured using the HSRP redundancy protocol which ensures there is no single-point-of-failure that could render services unavailable.
Compliance
Compliance is an important benefit of professional data centers. In today's business climate, data often falls under government or industry protection and retention regulations such as SSAE 16 standards, the Health Insurance Portability and Accountability Act, and the Payment Card Industry Data Security Standard. Compliance is challenging without dedicated staff and resources.
With the third party data center model, you can take advantage of the data center's existing compliance and audit capabilities without having to invest in technology, dedicated staff, or training.
Geographic load balancing
Another key factor for ensuring uptime has to do with geographic load balancing and fail-over design. Geographic load balancing involves directing web traffic to different servers or data centers based on users' geographic locations. This can optimize performance, allow for the delivery of custom content to users in a specific region, or provide additional fail-over capabilities.
Using geographic load balancing also reduces latency by routing requests to the closest data center. For example, a customer operating in Los Angeles, California would be routed to a San Jose, California data center, while a customer in Miami, Florida would be routed to a data center located in New Jersey.
Data security and management
Feel secure knowing that your data is protected and safe within the walls of a continually monitored data center. We've invested in "bank grade" security. Several of our data centers are guarded by five layers of security, including retinal scanners.
All systems are constantly monitored and actively managed by our data center providers — both from a data security and a performance perspective. In addition, we operate our own in-house alerting and monitoring suites.
Ensuring a high level of uptime comes down to: redundancy and resiliency, compliance, geographic load balancing, great data security, and 24/7 monitoring. All of these factors are equally important and contribute to our 99.995 percent uptime results — guaranteed!