Service Objects – Data Quality Blog
We love data here at Service Objects. We are constantly working to expand and improve on our datasets to further innovate our product lineup. A big part of what makes our Email Validation (EV) service so good is the data that helps drive it. When communicating with a mail server in real-time to...
Emanuel Fuentes
Sr. Software Engineer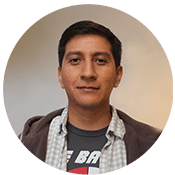 January 18, 2018
In today's fast-paced world, customers have become more demanding than ever before. Customer-centric organizations need to build their models after critically analyzing their customers, and this requires...
Service Objects

January 16, 2018