Data entry of customer and prospect addresses is one of the weakest links of any customer-facing business. It is time-consuming and prone to human error, and these errors can lead to serious consequences ranging from missed deliveries to lost business opportunities. As a result, adding more automation and accuracy to this process can have a major impact on your bottom line.
Service Objects' address autocomplete product, DOTS Global Address Complete, is a business-grade solution providing rapid address suggestion and improved deliverability for addresses worldwide. In this article, we'll take a look at its capabilities, as well as introduce some key enhancements in its latest release.
About Global Address Complete
Global Address Complete suggests addresses in real-time, right from the first keystroke, as addresses are typed into web forms. It is designed around the needs of business applications, providing accurate global addresses to the sub-premise level where possible, reducing errors and cart abandonment by over 30% while improving conversion rates.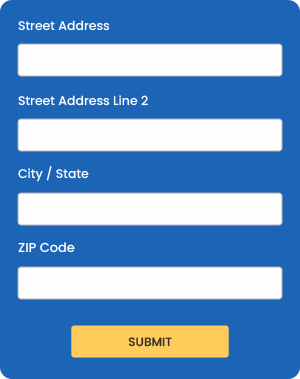 If you have ever filled out a web-based address form and had it suggest a completed address as you type it in, you have seen these kinds of address type-ahead capabilities. In many cases, a complete and verified address will pop up within a very small number of keystrokes, enhancing both productivity and accuracy.
There are two key differences between Global Address Complete and other consumer-grade products for address completion. First, its underlying address data is up-to-date from postal authorities worldwide, including accuracy to the suite or apartment level where available. Second, it is also the only major address autosuggest service to embed industry-leading address validation capabilities at no extra charge, to help ensure deliverability and reduce cost – including USPS Delivery Point Validation results for US addresses.
Finally, this service returns valuable associated data for these addresses, including locality and administrative area data as well as country code, associated business and latitude/longitude coordinates. For global addresses, it also provides the language of returned address as well as available alternative languages, as well as an optional country filter for results.
Enhancements in the latest release
Our latest release of Global Address Complete has been upgraded to provide faster and more accurate address capture and data entry, including improved location biasing, updated logic to provide more localized results to the user, and improvements to global addresses. Here are some specific key enhancements in this release:
Better location biasing (IP based) that enables the service to provide more localized results to the user – for faster and more accurate address capture and data entry.
Additional authoritative address data that has been added to the database, specifically from harder to attain countries and postal authorities, for improved accuracy.
For Japanese addresses, difficult variants are now more distinguishable in the results for selection.
Updated logic around directionals in addresses (N/S/W/E, NW etc.) has been added for cases where no directional is presented by the user, resulting in faster and more accurate address selections.
Learn more about Global Address Complete
Global Address Complete is easily implemented within web forms of all major ecommerce platforms, using simple JavaScript code that we provide. Compared with other address auto-suggest products, it is an accurate and mission-critical tool for improving productivity and reducing errors in business contact data entry, using up-to-date address data and address validation from postal authorities worldwide. With this latest release, we now offer the industry's leading solution for suggesting and completing addresses located anywhere in the world.
Like all Service Objects products, Global Address Complete features expert installation assistance, available 24/7/365 technical support, and the industry's only financially guaranteed 99.999% uptime commitment. To learn more about Global Address Complete or any of Service Objects' contact data quality solutions, or to request a free live demo, please contact us.