This is where the US government comes in. The federal universal service high-cost program – also known as the Alternative-Connect America Cost Model (A-CAM) – is designed to ensure that consumers in rural, insular, and high-cost areas have access to voice and broadband service at rates that are reasonably comparable to those in urban areas. And Service Objects is excited to help carriers find and deliver broadband internet to these hard-working rural Americans by introducing an indicator in our Address Geocode US that will let carriers know if the location is eligible for A-CAM funding.
The Connect America Fund is a win-win for everyone involved. It incentivizes the growth of rural internet access by reimbursing carriers for a portion of their costs of development, from the federal Universal Service Fund. Currently the Fund offers over 1 billion dollars annually to help defray the high cost of running fiber optic cables and equipment to sparsely populated areas, for carriers of all sizes. This can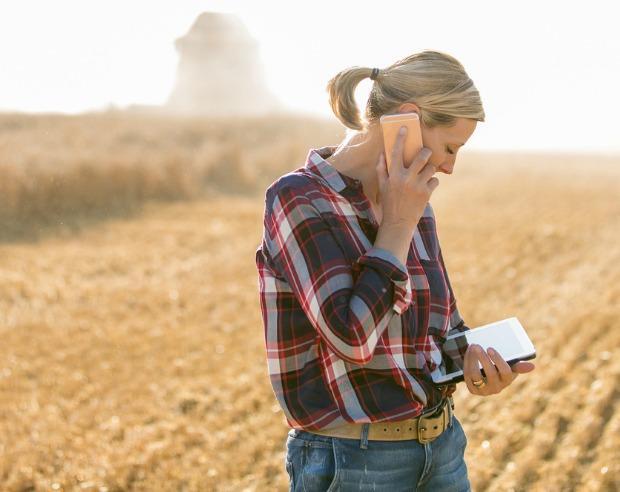 Internet access is about much more than posting selfies to your Instagram feed. Today, it has become the engine of both commerce and human connection. The United Nations and the US both recognize that the internet has become so fundamental to freedom of expression and opinion that it is a basic human right needed for all people. But for many people living in rural areas of the United States, affordable internet access is still out of reach. According to US News and World Report, only 55 percent of rural Americans have access to broadband internet, versus 94 percent of urban dwellers.
quickly add up to a big source of income for the carriers and a great incentive to expand their coverage.
But there is a catch. To compete for these grants, carriers must submit the addresses, GPS coordinates and several other key pieces of information to the FCC. The deadline for 2016 funds is barely a month away – on July 1st, 2017 –so finding all the businesses and households located in these remote areas is not easy. Some of these addresses do not have mail service, others are just work sites such as barns or grain silos, and many are not the main address of the business. But all of these locations would still benefit from high speed internet, AND contribute to the per-address size of the carrier's grant.
This is where Service Objects can help. Our Address Validation product can verify, correct and append address information, as fast as 150 milliseconds per record, using our CASS-certified USPS database engine. And our Address Geocode product can translate these addresses into exact latitude-longitude coordinates, with property-level match rate accuracy up to 99.8% and indicate if the location is within the funding boundaries. Both of these products can be put to work right away, as either an API for your application or through convenient batch list processing.
According to the Hudson Institute, rural broadband companies contributed nearly $25 billion US dollars to the economies of their states, were responsible for nearly 70,000 jobs, and supported over $100 billion dollars in e-commerce in 2015. And the impact of this broadband access ranges from the ability to locate manufacturing plants in rural areas, all the way to telehealth capabilities that bring top medical expertise to patients in remote areas. It is truly an enabling technology for closing the digital divide that still impedes economic growth in these areas.
Many people don't realize that rural America was actually the birthplace of much of our modern telecommunications – long before most of us had phones, farmers would talk with each other on networks connected through barbed-wire fencing. Today, it makes perfect sense to have the online era come full circle to a population that needs and deserves the right kind of access.
Service Objects is proud to help with this initiative. We can now import the footprint of service from a rural carrier and match all eligible addresses within that area and provide the information needed to submit to the FCC. This allows the carriers to maximize funding of A-CAM and get their portion of the 1 billion dollars at stake.
If you would like more information on how we can help with Connect America Fund, send an email to communications@serviceobjects.com.