We recently revamped our developer guides to make them more user-friendly. The information for each service has been broken into its component parts, to make each feature more comprehensible. In this article, we share some of the changes we have made and they help you get the most from our products.
1. A new, easy-to-navigate landing page
Our new landing pages now have a developer guide map (our US Address Validation product is a good example) to provide easy access to each web service's component parts. By clicking on the links on this page, you will be taken directly to the respective page that provides a more in-depth breakdown of the service's individual fields. Below is an example of one of these landing pages.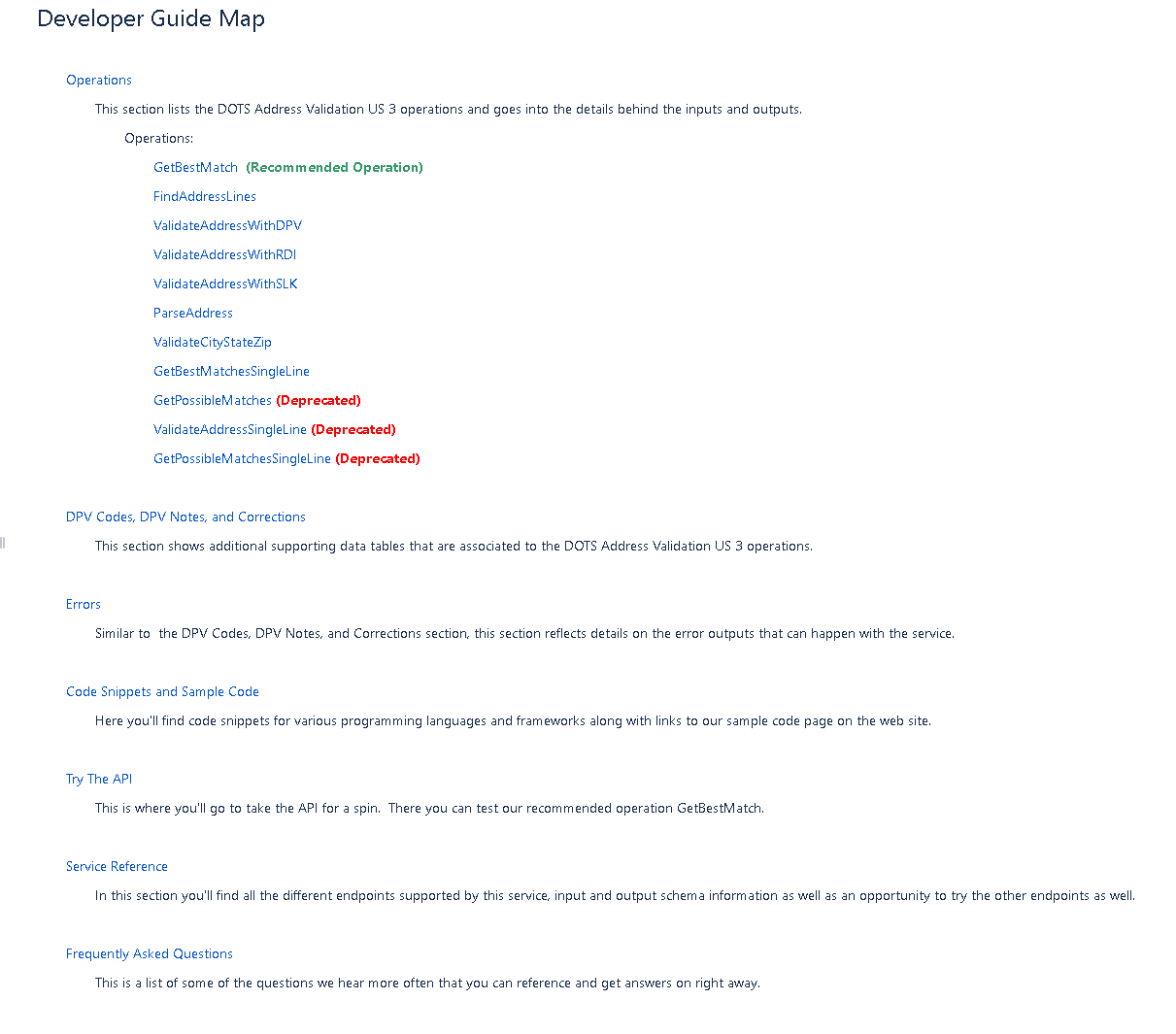 2. Quick lookup & Open API
Our quick lookup page has been greatly simplified to provide only the most relevant data at your fingertips. Once you have received a trial or production license key, the validation process is as simple as plugging your input data into the fields, adding your license key, and clicking Execute. The web service request is made for you and the response formatted in the output section.
Similarly, if you are looking to run a different operation the Service Reference page has quick lookups for every operation within its respective service.  Check out an example of Address Validation US.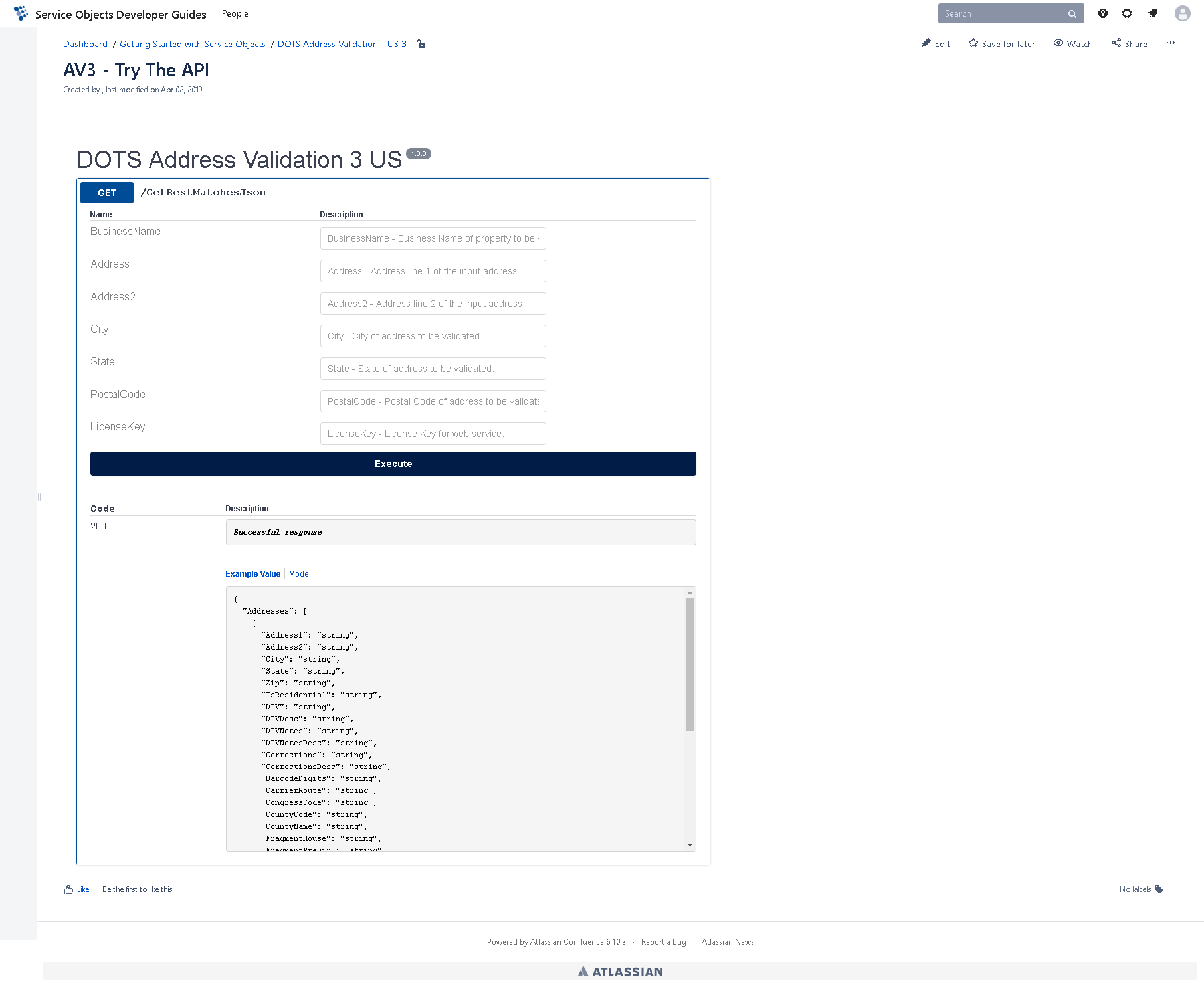 3. Citations and Additional Field Information
Have questions about the service fields? Need more information about how to leverage them to fit your business needs? Our redesign now includes accordion panels that can be expanded to provide more information about the field. We've also added citations next to some of the inputs and outputs where we have additional information available. In the example, below the Barcode Digits is linked to the following blog:
https://www.serviceobjects.com/blog/address-deduplication-using-usps-barcodes/
By clicking a reference link, you can read a more in-depth analysis of the field and often gain ideas about how to use the data point in your workflow.

Each of these new features is designed to help you get up and running more quickly with our services, and serve as an easy-to-use reference for your development work. Try out our new developer guide soon, and let us know what you think!