Earlier this year, we looked at the issue of shopping cart abandonment in e-commerce. It wasn't a pretty picture: cart abandonment rates ranging from roughly 60-80%, and over the US $4.5 trillion left unpurchased worldwide.
Now, as we get through the summer of 2022 – and the third year of a retail environment mired in Pandemia – things are looking even worse. Today, average cart abandonment rates are north of 75%, and for some vertical industries such as the automotive industry, closer to 90%. Overall, as more people shop online, a higher percentage of consumers are ghosting businesses at checkout. In this article, we will look at why we feel this is partially related to customer and user experience, and more importantly, how to make this more avoidable.
What you can do about cart abandonment
Some cart abandonment is unavoidable. For as long as online shopping has existed, there have always been online customers who choose items, put them in their cart, and get cold feet before they close the deal. But when you put numbers to it, customer experience is often the biggest factor behind these lost sales. According to ThriveMyWay.com, some of the most common reasons customers bail out on your cart include:
Pages that take more than three seconds to load (57%)
Having to re-enter credit card information (55%)
Problems with discount codes (46%)
Difficulties entering personal information (39%)
The first issue in this list revolves around having adequate computing power driving your e-commerce backbone. The second and third issues speak to the upfront design of your e-commerce infrastructure – you need to think like a customer here, including bench-testing your ordering interface with an eye toward customer experience. But let's focus on the other three issues because it is the one over which you have the most control: how frictionless you can make the overall data entry process, specifically address entry.
Addresses normally represent the single largest amount of data in the checkout process, and a typical address can be as long as 35 characters for the address field itself, not to mention the city, state and postal or ZIP code. Given average typing speeds, it may require as much as a full minute or more for some people to enter a single address – and given the statistics above on waiting time versus cart abandonment, this may be the one most important area to improve.
Our Solution: Address Autocomplete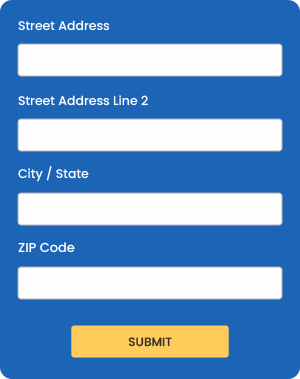 Service Objects' DOTS Global Address Complete product is designed to put seamless address autocomplete capabilities into your e-commerce applications. From the very first keystroke, it will suggest correct addresses that can be inserted into your forms with a single click. Global Address Complete provides business-grade address suggestion capabilities, designed for the needs of high-volume global e-commerce. Here are some of the features and capabilities that set it apart:
Coverage for over 250 countries. Our data is continually synchronized and updated with postal authorities to provide accurate global addresses.
Language and country options. Provides language of returned address as well as available alternative languages for global addresses. An optional country filter also allows you to limit results for specific countries.
Rich associated data. Power up your business intelligence with returned locality and administrative area data for addresses, as well as country code, associated business and latitude/longitude coordinates.
Integrated address validation. Address results are validated in real time with our industry-leading Address Validation capabilities, reducing returns and chargebacks. For US address, we are the only provider whose integration with CASS-certified USPS validation helps ensure deliverability.
Global Address Complete has been shown to reduce data input time by up to 80%, and cart abandonment rates by up to 30%. Combined with good user interface design, as well as established techniques such as retrieving previous form inputs, Global Address Complete forms an important backbone for helping your customers fly through checkout – and have the kind of user experience that brings them back again and again.
Global Address Complete – An Easy Fix with a High ROI
Implementing Global Address Complete in your e-commerce applications is straightforward, using a simple JavaScript interface. Plus, like every Service Object product, you get expert installation assistance, available 24/7/365 technical support, and guaranteed 99.999% uptime.
Want to learn more about how address autocomplete can preserve more of your sales and customers? Our Global Address Complete product page offers a more details, including an informative one-sheet summary, plus extensive developer documentation, access to test-drive the application online, and even a free trial license to test in your own application on us. And of course, our friendly product experts are always happy to discuss your specific needs – contact us anytime for a product demo and a free, no-pressure consultation.