Ever wonder why your CRM isn't as effective as you had hoped it would be? Here's the reason: Bad data! According to a recent article published on Health IT Analytics, the following takes place about every 30 minutes:
120 business addresses change
75 phone numbers change
30 new businesses are formed
20 CEOs leave their jobs
With data changing this quickly, it's no wonder your CRM database is loaded with bad data.
How does bad data effect your CRM?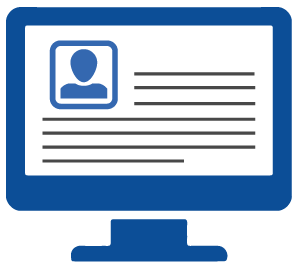 For starters, bad data is unnecessarily wasteful. Let's say that you have a sales pipeline filled with hot B2B C-level leads along with a direct mail nurturing campaign. Some of those CEOs will leave their jobs while another portion will move to new addresses. If you don't update your CRM database accordingly, your mailings will be a waste of paper, postage, and manpower. As time goes by, more CEOs will leave or move, rendering your hot lead database even more ineffective.
It's not just marketing that suffers. Customer service can suffer too. For example, it's not uncommon for customers to provide online retailers with incorrect or misspelled addresses. While the original error may have been the customer's, who do you think they will blame when their package never arrives?
Unnecessary waste, increased costs, and reduced customer satisfaction erode operational efficiencies and adversely impact the bottom line — and it all begins with bad data.
How to improve your CRM's effectiveness
If bad data is responsible for your CRM's ineffectiveness, the solution is simple: improve your data quality. But how? Few companies have the luxury of hiring a full-time staff member to confirm and correct contact data. Not only would that, this would be difficult-to-fill, tedious and never-ending job. Fortunately, it's a job perfectly suited to automation.
By integrating a data validation API from Service Objects into your point-of-sale or CRM software, it becomes possible to validate, standardize, correct, and append contact information in real-time. If a contact moves to a new address but doesn't notify your company, your database will not degrade. This bad data will be corrected by the data validation API, which compares the existing contact information against a massive USPS database containing the latest address changes.
Service Objects offers several data validation APIs covering everything from address and phone number validation, email address validation, and Geo codes to lead validation, order validation, BIN validation, IP address validation, and demographics.
Data changes at a rapid pace. Is your CRM able to keep up? Improve its effectiveness by combating bad data at the source.
Source:
Health IT Analytics, Battling Bad Data to Grow Market Share with Big Data/