New video series Connecting the DOTS featuring Jim Harris of Obsessive-Compulsive-Data-Quality explores name validation and it's important role in ensuring data quality excellence within your organization.
The most personal of personal data is a person's name, which is why the most impersonal thing, is getting a person's name wrong. When our names are entered into databases, either by ourselves, or others, we want interfaces that can parse and validate our names, and be able to differentiate the authentic from the invalid and fraudulent. Your business is dependent on the quality of your contact data, and when it comes to contact data, it starts with a name.
DOTS Name Validation is a real-time API web service that parses names into individual data fields, fixes the order of names, and returns the gender associated with the first name. With name verification, companies can instantly weed out legitimate contacts from bogus ones, stopping fraudulent names at the point-of-entry. Make sure that your contact records contain correct names by using DOTS Name Validation 2 to verify accuracy.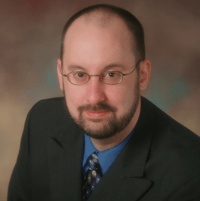 Jim Harris is a recognized data quality thought leader with over 20 years of enterprise data management experience. Jim is a freelance writer, independent consultant, and Blogger-in-Chief at Obsessive-Compulsive Data Quality (ocdqblog.com), a vendor-neutral blog about data quality and its related disciplines.