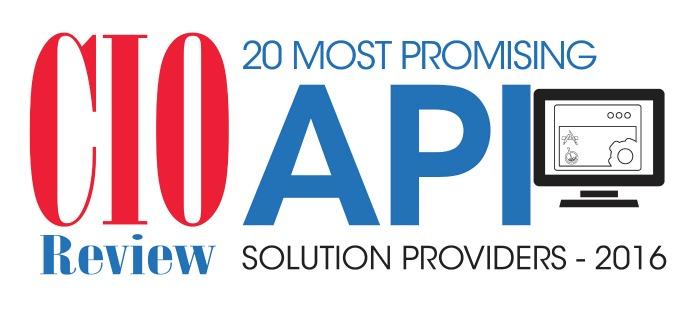 Service Objects is very proud to have been recently selected as one of CIOReview's Top 20 Most Promising API Solution Providers for 2016, judged by a distinguished panel comprised of CEOs, CIOs and VPs of IT, including CIOReview's editorial board.
Now if you are reading this, you probably have one of two reactions: "Wow, that's cool!" Or perhaps, "What's an API?"
If it is the latter, allow us to explain. An API, short for an Application Programming Interface, is code that allows our data validation capabilities to be built into your software. Which means that applications ranging from marketing automation packages to CRM systems can reach into our extensive network of contact validation databases and logic, without ever leaving the application.
What this means for them is seamless integration, real time results and better data quality. Their databases have correct, validated addresses. Their leads are scored for quality, so they are mailing to real people instead of "Howdy Doody." Their orders are scanned for potential fraud, ranging from BIN validation on credit cards to geolocation for IP addresses, so that you know when an order for someone in Utah is originating in Uzbekistan.
What this means for you is that the applications you use are powered by the hundreds of authoritative data sources available through Service Objects – even if you never see it. Of course, we have many other ways to use our products, including real-time validation of lists using our PC-based DataTumbler application, batch FTP processing of lists, and even the ability to quickly look up specific addresses via the Web. But we are proud of our history of providing world-class data validation tools to application developers and systems integrators.
Now, if APIs are old hat to you, this award represents something important to you too: it recognizes our track record within the developer community of providing SaaS tools with superior commercial applicability, data security, uptime and technical support. As a companion article in CIOReview points out, "Service Objects is the only company to combine the freshest USPS address data with exclusive phone and demographic data. Continuous expansion of their authoritative data sets allows Service Objects to validate billions of addresses and phone numbers from around the world, making their information exceptionally accurate and complete."
There is much more coming in the future, for systems integrators and end users alike. Our CEO Geoff Grow shared with CIOReview that one key focus is "more international data, as many of our clients are doing business outside the United States and Canada … The European and Asian markets are becoming increasingly important places (and) it is important for us to expand our product offerings and our expertise in more regions of the world." And of course, our product offerings continue to grow and expand for clients in each of the markets we serve.
If you are a developer, we make it easy to put the power of Service Objects' data validation capabilities in your own applications. Visit our website for complete documentation and sample code, or download a free trial API key for one of our 25 data quality solutions. We know you will see why our peers rank us as one of the best in the industry!