Having validated and standardized addresses within your CRM will improve business efficiency, cut down on bogus leads, and help reduce waste. Let our new DOTS Address Validation Chrome Extension for Salesforce do all of the validating and standardizing for you.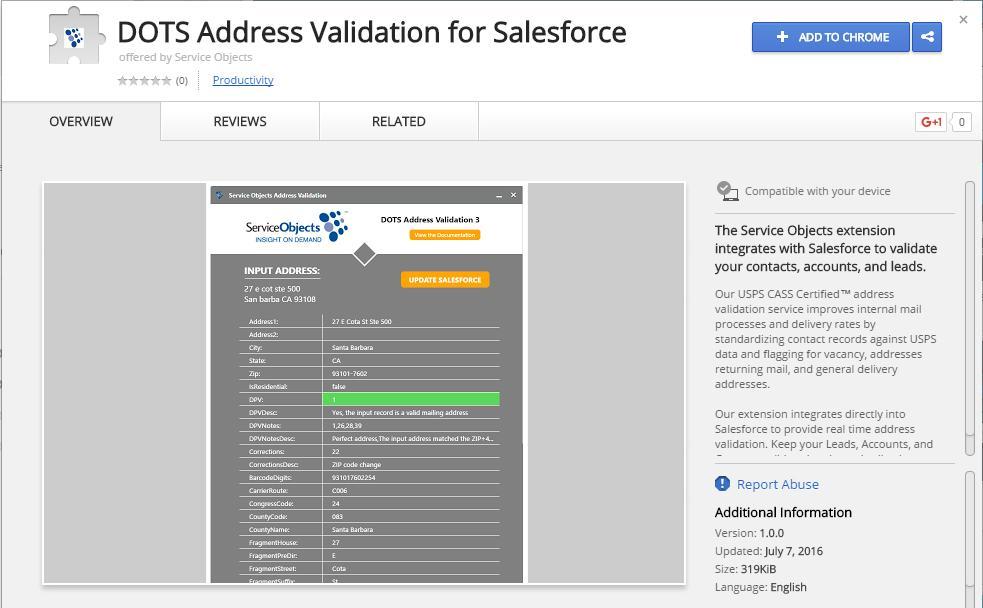 Configuration is as simple as copy and pasting your license key into the key field on the options page after downloading the extension: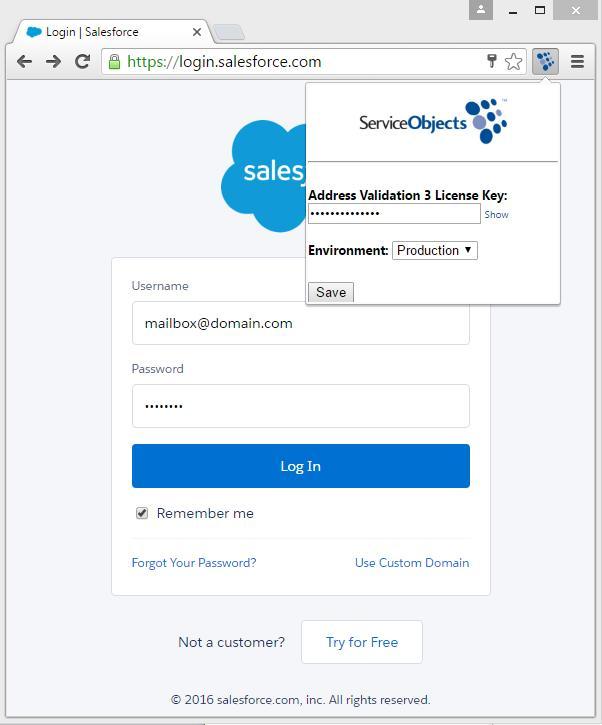 From there, any time you are on a Lead, Account, or Contact page within Salesforce, right clicking will present you with an option to validate the address. The extension will automatically pull out the address, city, state, and zip code, thus eliminating the need to manually enter the information you wish to validate. User error is taken out of the equation so you can be sure the address in your CRM is the address that is being validated. After validation, updating your Salesforce Lead/Account/Contact address is as simple as clicking an update button: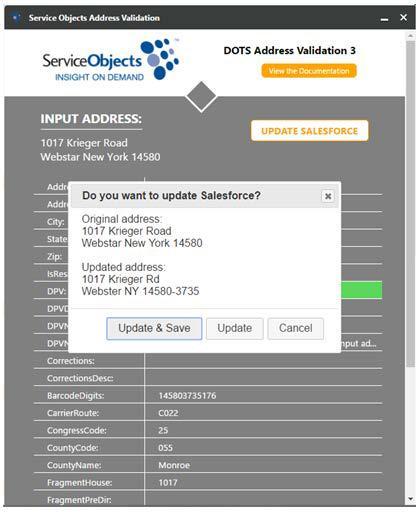 The Technologies at play
DOTS Address Validation – US 3
Our USPS CASS Certified™ DOTS Address Validation service improves internal mail processes and delivery rates by standardizing contact records against USPS data and flagging for vacancy, addresses returning mail, and general delivery addresses. Our industry-leading GetBestMatches operation, now combines Delivery Point Validation (DPV), SuiteLink and Residential Delivery Indicator (RDI) into one robust API call to our USPS CASS Certified™ database engine.
Addresses are pulled from the Salesforce Leads, Accounts, or Contacts tabs and then validated through the DOTS Address Validation – US 3 service. Once the address is validated, a window will pop up showing the service's results. If the address was standardized and corrected to a perfectly deliverable address (DPV1) an option is given to the client to automatically update the address in their Salesforce instance.
Google Chrome extensions JavaScript API
This is the primary technology that allows this project to be possible. The JavaScript API that is provided by Google allows developers access to the inner workings of the Chrome browser giving them access to features such as browser actions, events, web requests, and more. Developers are able to add functionality to the Chrome browser while staying lightweight and nonintrusive.
Installation, configuration, and usage
Please refer to our website for a detailed breakdown on installation, configuration, and usage for the Chrome extension for Salesforce.